This Policy applies as between you, the User of this Web Site and Studio Legale Dalla Riva the owner and provider of this Web Site. This Policy applies to our use of any and all Data collected by us in relation to your use of the Web Site and any Services or Systems therein.
1. Definitions and Interpretation
In this Policy the following terms shall have the following meanings:
"Account": means collectively the personal information, Payment Information and credentials used by Users to access Material and / or any communications System on the Web Site;
"Content": means any text, graphics, images, audio, video, software, data compilations and any other form of information capable of being stored in a computer that appears on or forms part of this Web Site;
"Cookie": means a small text file placed on your computer by Studio Legale Dalla Riva Ltd when you visit certain parts of this Web Site. This allows us to identify recurring visitors and to analyse their browsing habits within the Web Site.
"Data": means collectively all information that you submit to the Web Site. This includes, but is not limited to, Account details and information submitted using any of our Services or Systems;
"Studio Legale Dalla Riva ": means Studio Legale Dalla Riva , ADDRESS;
"Service": means collectively any online facilities, tools, services or information that Studio Legale Dalla Riva makes available through the Web Site either now or in the future;
"System": means any online communications infrastructure that Studio Legale Dalla Riva makes available through the Web Site either now or in the future. This includes, but is not limited to, web-based email, message boards, live chat facilities and email links;
"User" / "Users": means any third party that accesses the Web Site and is not employed by Studio Legale Dalla Riva and acting in the course of their employment; and
"Website": means the website that you are currently using (www.studiumline.it) and any sub-domains of this site (e.g. subdomain.yourschool.com) unless expressly excluded by their own terms and conditions.
2. Data Collected
Without limitation, any of the following Data may be collected:
2.1 name;
2.2 date of birth;
2.3 job title & profession;
2.4 contact information such as email addresses and telephone numbers;
2.5 demographic information such as post code, preferences and interests;
2.6 financial information such as credit / debit card numbers;
2.7 IP address (automatically collected);
2.8 web browser type and version (automatically collected);
2.9 operating system (automatically collected);
2.10 a list of URLS starting with a referring site, your activity on this Web Site, and the site you exit to (automatically collected); and
2.11 Cookie information (see Clause 10 below).
3. Our Use of Data
3.1 Any personal Data you submit will be retained by Studio Legale Dalla Riva for as long as you use the Services and Systems provided on the Web Site. Data that you may submit through any communications System that we may provide may be retained for a longer period of up to one year.
3.2 Unless we are obliged or permitted by law to do so, and subject to Clause 4, your Data will not be disclosed to third parties. This includes our affiliates and / or other companies within our group.
3.3 All personal Data is stored securely in accordance with the principles of the Data Protection Act 1998. For more details on security, see Clause 9 below.
3.4 Any or all of the above Data may be required by us from time to time in order to provide you with the best possible service and experience when using our Web Site. Specifically, Data may be used by us for the following reasons:
3.4.1 internal record keeping;
3.4.2 improvement of our products / services;
3.4.3 transmission by email of promotional materials that may be of interest to you;
3.4.4 contact for market research purposes which may be done using email, telephone, fax or mail. Such information may be used to customise or update the Web Site.
4. Third Party Web Sites and Services
Studio Legale Dalla Riva may, from time to time, employ the services of other parties for dealing with matters that may include, but are not limited to, payment handling, delivery of purchased items, search engine facilities, advertising and marketing. The providers of such services do not have access to certain personal Data provided by Users of this Web Site. Any Data used by such parties is used only to the extent required by them to perform the services that Studio Legale Dalla Riva requests. Any use for other purposes is strictly prohibited. Furthermore, any Data that is processed by third parties must be processed within the terms of this Policy and in accordance with the Data Protection Act 1998.
5. Changes of Business Ownership and Control
5.1 Studio Legale Dalla Riva may, from time to time, expand or reduce its business and this may involve the sale of certain divisions or the transfer of control of certain divisions to other parties. Data provided by Users will, where it is relevant to any division so transferred, be transferred along with that division and the new owner or newly controlling party will, under the terms of this Policy, be permitted to use the Data for the purposes for which it was supplied by you.
5.2 In the event that any Data submitted by Users will be transferred in such a manner, you will be contacted in advance and informed of the changes. When contacted you will be given the choice to have your Data deleted or withheld from the new owner or controller.
6. Controlling Access to your Data
6.1 Wherever you are required to submit Data, you will be given options to restrict our use of that Data. This may include the following:
6.1.1 use of Data for direct marketing purposes; and
6.1.2 sharing Data with third parties.
7. Your Right to Withhold Information
7.1 You may access certain areas of the Web Site without providing any Data at all. However, to use all Services and Systems available on the Web Site you may be required to submit Account information or other Data.
7.2 You may restrict your internet browser's use of Cookies. For more information see Clause 10 below.
8. Accessing your own Data
8.1 You may access your Account at any time to view or amend the Data. You may need to modify or update your Data if your circumstances change. Additional Data as to your marketing preferences may also be stored and you may change this at any time.
8.2 You have the right to ask for a copy of your personal Data on payment of a small fee.
9. Security
Data security is of great importance to Studio Legale Dalla Riva and to protect your Data we have put in place suitable physical, electronic and managerial procedures to safeguard and secure Data collected online.
10. Changes to this Policy
Studio Legale Dalla Riva reserves the right to change this Privacy Policy as we may deem necessary from time to time or as may be required by law. Any changes will be immediately posted on the Web Site and you are deemed to have accepted the terms of the Policy on your first use of the Web Site following the alterations.
11. Contacting Us
TRUFFA CARTACEA: LETTERA DI RICHIESTA DI PAGAMENTO ISCRIZIONE CAMERA COMMERCIO.
CLICCA A DESTRA E ASCOLTA IL CASO.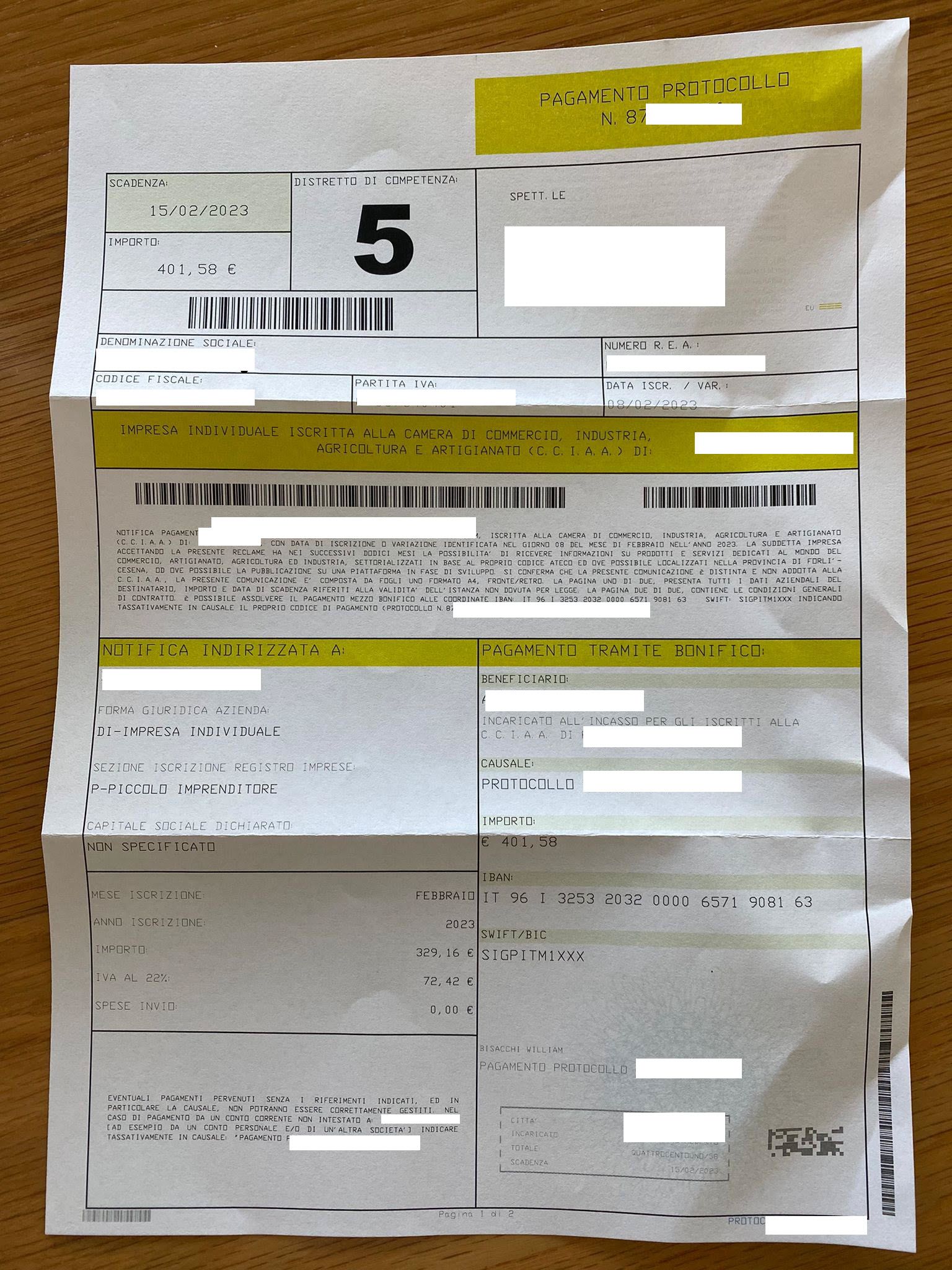 BANCHE DATI DI PASSWORD
In internet esistono moltissime banche dati di password trafugate dagli hacker e rese pubbliche, con cui è possibile anche capire quando una password è stata violata.

Sul notissimo sito haveibeenpwned.com è disponibile il servizio per cui inserendo una password, viene comunicato se è stata violata e quante volte.

Perché non provi a ricercare le tue vecchie password per capire quanto queste fossero affidabili o già violate? Oppure inventati delle password per esercitarti e verifica se sono già state violate. Le soprese non mancheranno...

Clicca qui sul sito: haveibeenpwned.com/
ANCHE LE PASSWORD INVECCHIANO
PIU' LA POTENZA DI CALCOLO DEI COMPUTER AUMENTA, PIU' E' NECESSARIO AUMENTARE IL NUMERO DI CARATTERI DELLE NOSTRE PASSWORD (PWD)
Consideriamo pwd create correttamente, quindi con numeri, almeno una lettera minuscola, una maiuscola, caratteri speciali: quanto tempo di ci impiega a violarla con la capacità di calcolo che può avere a disposizione un hacker?

Dipende dal momento storico, perché nel tempo la capacità di calcolo che si può acquistare aumenta. Ecco alcun esempi.

pwd 12 caratteri anno 2020: 34 mila anni
pwd 16 caratteri anno 2020: 1 trigliardo di anni

pwd 12 caratteri anno 2022: 3 mila anni
pwd 16 caratteri anno 2022: 92 miliardi di anni

(fonte: www.hivesystems.io)

Volendo agire in modo proattivo per affrontare questo problema, conviene già da ora creare password con minimo 16 caratteri (numeri, caratteri speciali, lettere maiuscole e minuscole), anche se ora non può considerarsi debole una password di 12 caratteri. Questo permetterà di implementare un'abitudine nel creare password molto robuste per un ragionevole lasso di tempo. Per ricordare una password complessa un metodo efficace è costruire un frase non troppo conosciuta (magari usando il dialetto), sostituendo per esempio le vocali con caratteri speciali (esempio a con @, A con 4, e con &, E con 3, i con !, I con 1...) oppure usando solo le iniziali con le opportune sostituzioni mediante caratteri speciali.

COME RICORDARE TANTE PASSWORD COMPLESSE?
USA UN PASSWORD MANAGER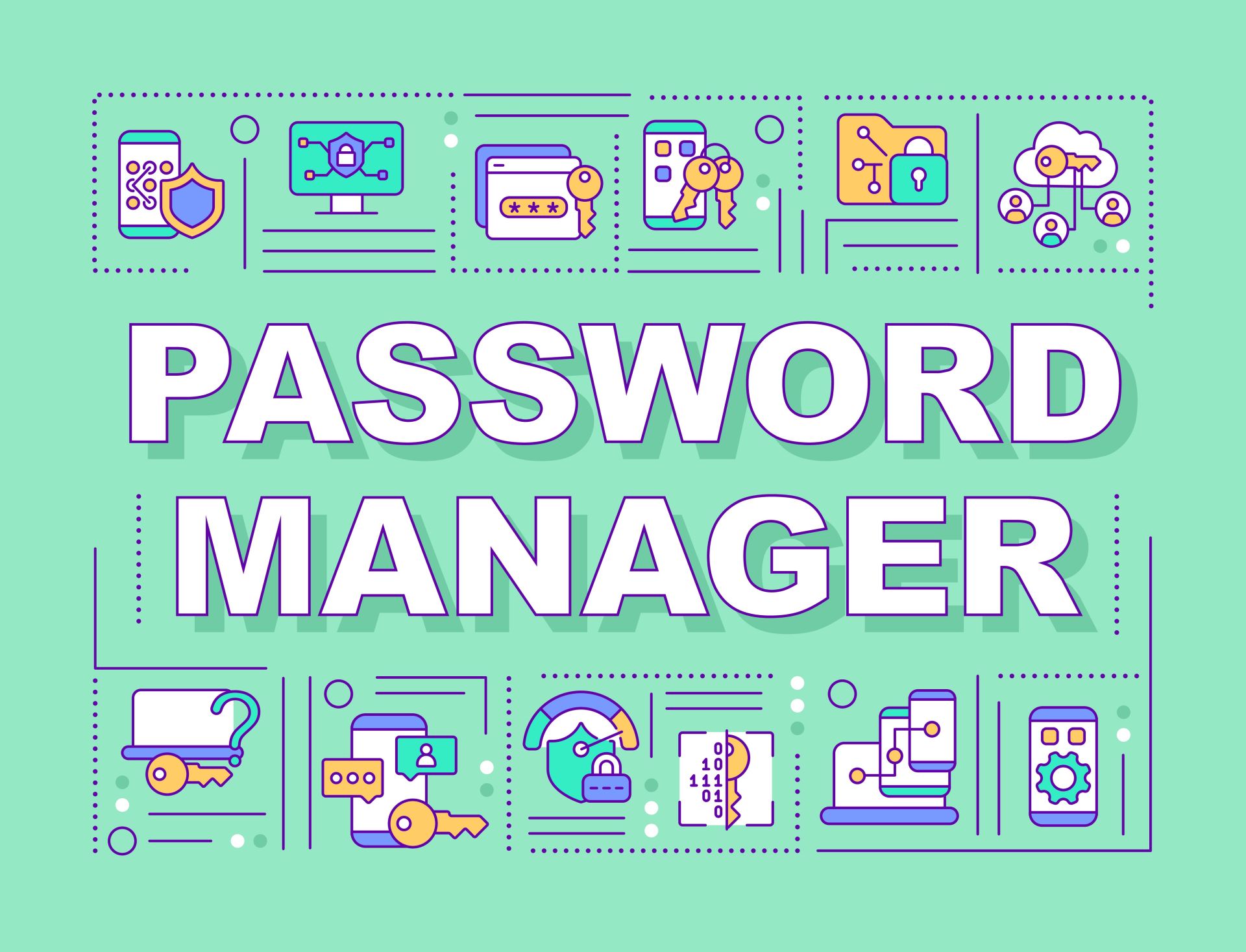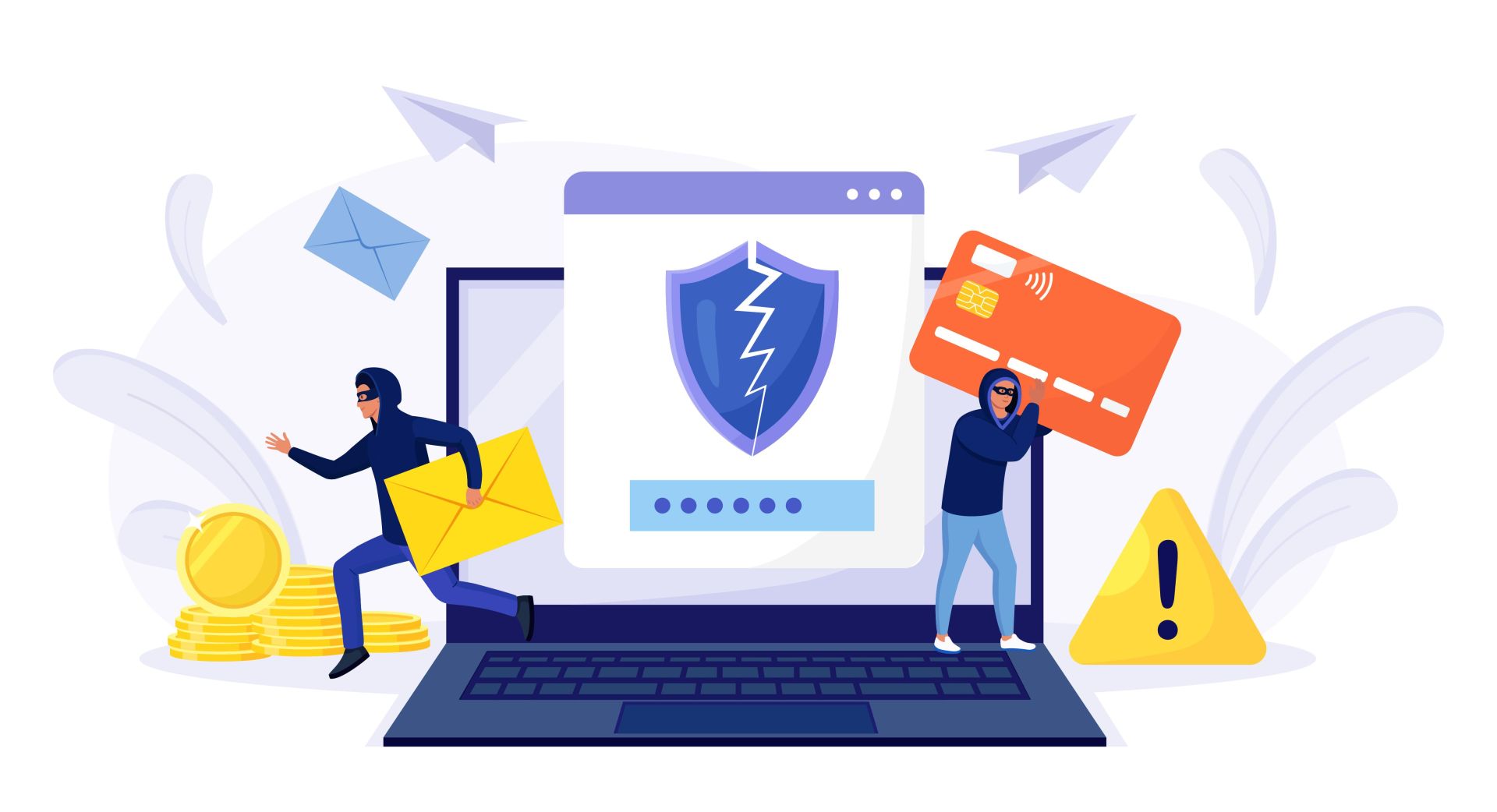 Quando l'hacker si fa dire la password dalla vittima
Mediante il social engineering, hacker molto abili si fanno rivelare la password dalla loro vittime, spesso impersonando per telefono un funzionario bancario, molto gentile ed affabile, che dopo aver condotto l'utente in una conversazione molto professionale e avere chiesto dati che di solito vengono chiesti (dati identità, codice fiscale, numero conto o carta credito...), ecco che arriva, quasi per caso e che appare come ovvia, la domanda cruciale: mi può per cortesia comunicare la password per effettuare un controllo ? / per validare la nuova carta di credito ?...
COLPA GRAVE RILEVARE LA PASSWORD:
LA BANCA NON RISPONDE E IL CLIENTE SUBISCE LA PERDITA
Se la vittima fa causa contro la banca o presenta un ricorso all'ABF (Arbitrato Bancario Finanziario), non vedrà riconosciute le sue ragioni perché è sempre stato ritenuto che rilevare la propria password costituisca una colpa grave e quindi nessun rimborso per il cliente, con la beffa che se questi ha fatto causa alla banca, subisce pure la condanna alle spese (che non c'è nel caso del ricorso all'ABF).